This is aquascape from my "Water under the water"collection in 37 liter. I've made this aquascape in December 2009
4. place of ASE contest 2010 and 7. place on AAC contest 2010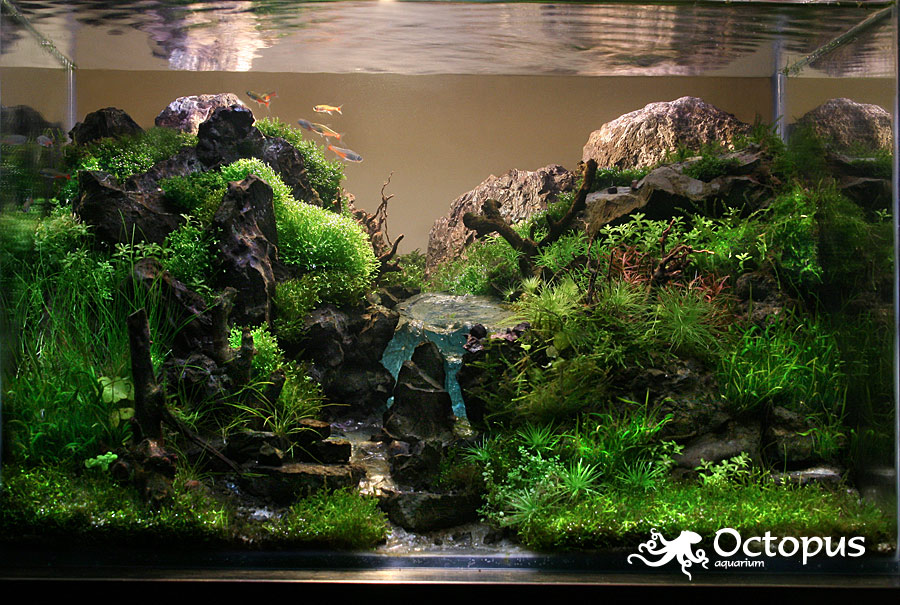 Size of tank is
47 x 28 x 28 cm
Plant list:
Riccia fluitans
Hemianthus micranthemoides
Hemianthus calitrichoides
Vesicularia dubyana
Lilaeopsis brasiliensis
Glossostigma elatinoides
Ludwigia arcuata
Eriocaulon sp.
Eleocharis parvula
Riccia rhenana
Eleocharis parvula
Tonina sp. 'fluviatilis'
Amblystegium serpens (Nano moss)

Water parameters KH=6; GH= 6; NO3=2,5; PO4= 0,25; pH= 6,5 – 6,8
LIGHT: Arcadia cover with 2 x T8 neon lights (28 W ). One neon light is turn on 7 h and another only 4 h in the middle of photoperiod


Hardscape - Rocks from one mountain in Serbia.
Water effect in this set up is combination of clear calcite (known as Iceland Spar) and Blue Calcite,glass smelted and polished ,
and crushed dolomite. With combination of these minerals I've achieved that water looks like very natural.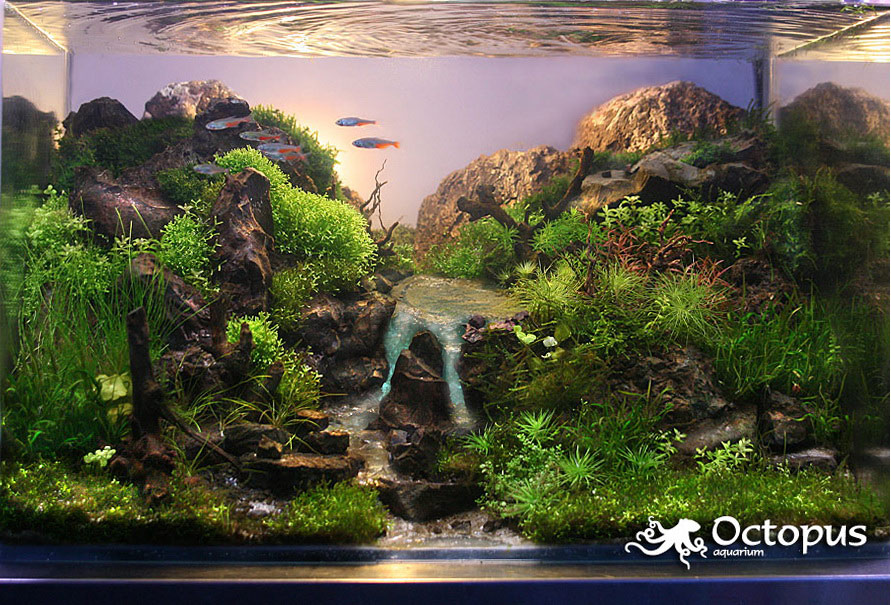 Fauna: Aphyocharax Rathbuni 9 pcs.
Otocinclus affinis 2 pcs.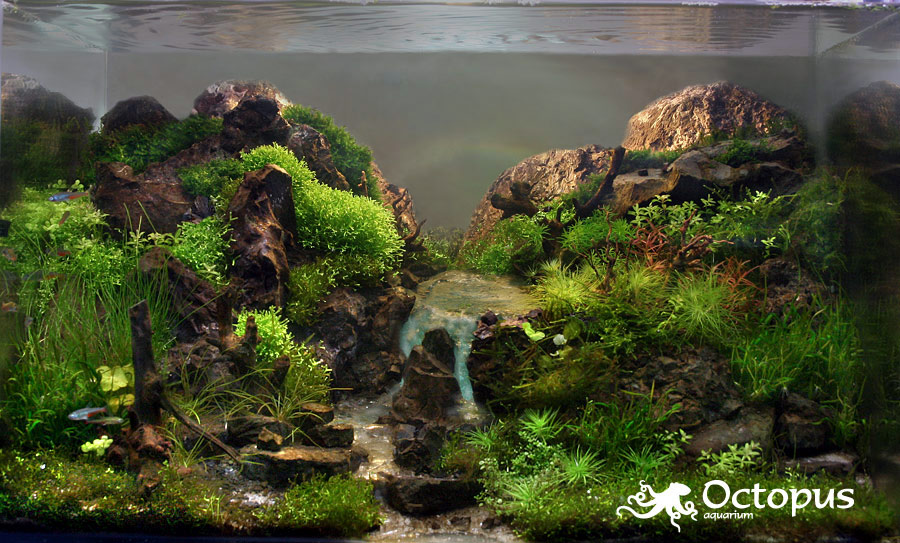 All Images Copyrighted - Slobodan Lazarevic